Ketamine Infusion Therapy
Understanding Ketamine Therapy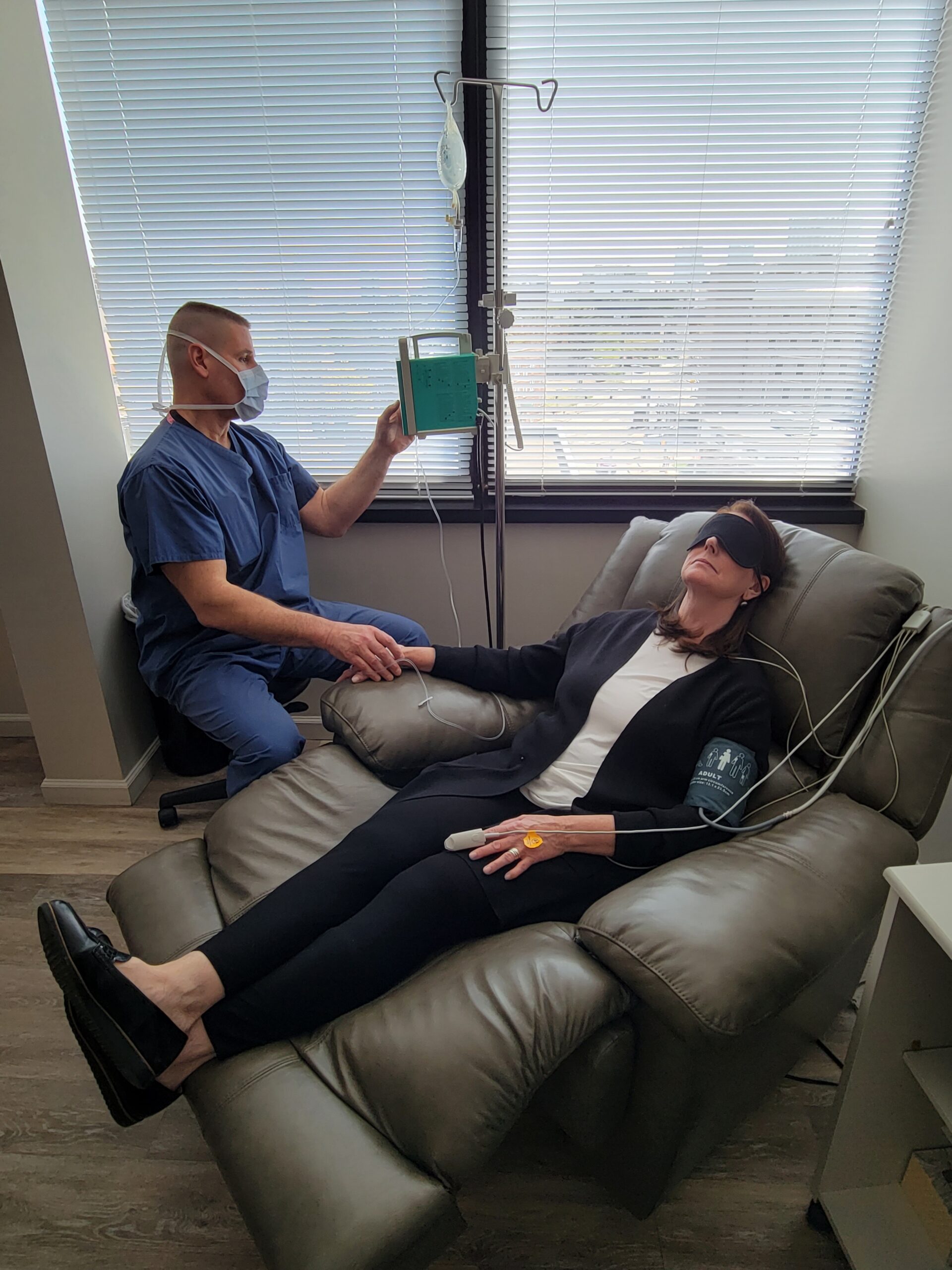 Ketamine infusion therapy is highly effective for several ailments. Ketamine acts as an inhibitor of the NMDA receptor (a pain receptor in the spinal cord) to interfere with pain transmission throughout the body. It also inhibits the production of the neurotransmitter nitric oxide, which is involved in the perception of pain. Ketamine infusion is utilized to treat symptoms of CRPS (Complex Regional Pain Syndrome), PTSD (Post Traumatic Stress Disorder), Anxiety, Depression, Chronic Fatigue, Insomnia, Drug Addiction, etc.
IV infusion of Ketamine is administered and carefully monitored by medical professionals. Similar to the IV Vitamin infusions, it carries a low risk of adverse side effects. This is because when administered through IV, the amount of Ketamine that enters your body is precisely controlled in low doses. This process allows for 100 percent absorption into the bloodstream because it bypasses other organs, such as the stomach or liver, preventing the breakdown of Ketamine into less effective metabolites. The medication becomes more challenging to control and monitor when taken orally or by other means besides IV.
With IV Ketamine infusions, you can be precise with the quantity and rate at which the body absorbs it. Patients vary in the number of treatments needed for noticeable results.
We Help You Manage Your Chronic Pain and Associated Mental Health Conditions
Ketamine infusion therapy is for individuals who suffer daily from chronic pain when their current pain management plan is not working. Ketamine infusion is an excellent treatment for both chronic pain and medication-resistant mental health disorders.
Conditions treated:

Complex Regional Pain Syndrome
Chronic Pain that has been unresponsive to all other treatments
Drug Addiction
Neuropathic Pain
Treatment-Resistant Depression
Major Depressive Disorder (MDD) (Clinical Depression)
Bi-Polar Disorder (BPD)
Treatment-Resistant Depression
Obsessive-Compulsive Disorder (OCD)
Post-Traumatic Stress Disorder (PTSD)
Extreme Anxiety
Postpartum Depression
Many patients can stop taking daily medications and manage with an infusion maintenance plan to help them function normally and experience a better quality of life.
Chronic pain affects more than 50 million adults in the United States. According to the Centers for Disease Control and Prevention, 20 million suffer from chronic pain that interferes with their daily activities. The psychological impact of suffering can be heartbreaking for both the patient and their loved ones.
Our well-trained physicians and support staff provide the highest level of care and comfort needed to help our patients achieve the best possible outcomes.